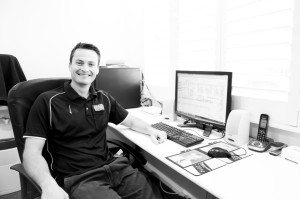 LME Electrical Contractors Pty Ltd is a full service Sydney-based electrical contractor with an exceptional record for undertaking unique, complex and large projects. We are a leading provider of innovative and sustainable electric vehicle (EV) charging solutions.
Since we began operating in 2003, we have been a family run business consisting of a team of 12 talented people who excel in using the latest technology and equipment to solve your electrical issues or needs quicker and more cost effectively.
Our team has extensive experience in all types of electrical work, such as Sydney residential, Sydney strata, Sydney industrial and Sydney commercial electrical applications. We deploy our resources promptly across the Northern Beaches, North shore and Eastern Suburbs
Our team is fully licensed to perform all types of electrical jobs quickly and safely. We always deliver on time and within budget. LME is a trusted provider of comprehensive EV charging solutions, working in the EV industry for over 12 years. As a Jet Charge Australia and preferred Tesla Installer, we can also provide customised design, installation, and ongoing support services for both commercial and private homes/apartments. With a commitment to innovation, sustainability, and customer satisfaction, we enable the widespread adoption of electric vehicles by delivering reliable, scalable, and future-proof charging infrastructure.
Our basic call out fee starts at just $80 + GST for any job under 6 hours in duration.
LME Electrical is fully committed to delivering effective management of electrical projects with our major consideration being safety, quality and efficiency.
Our team is qualified and fully equipped to face the challenges and complexities of any type of job. We are one of the most recognised Electrical Contractors in Sydney because of our commitment to excellence, leadership and high quality customer service.
With a team of electricians, engineers, project managers, technicians and support staff all with expertise in residential, strata, industrial and commercial work – we are the one-stop electrical service contractors for all of the North Shore and Northern Beaches.
Relax and allow our LME Electrical professional & qualified electricians to take care of all your electrical needs and issues for you – no fuss, just good old fashioned service.