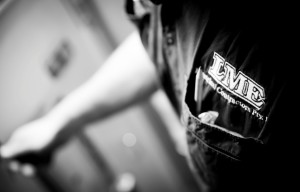 LME Electrical Contractors has many years of vast experience in electrical installation, design and repair for the industrial sector. Delivering high standards of service; attention to detail; meeting deadlines and working within budget are the guiding principles of our company. By offering a prompt design service and a highly efficient installation & repair service we have grown to become Sydney's preferred electrical contractor for industrial applications.
LME Electrician Contractors provide safe, high quality value to our Sydney clients no matter how large or small the project. We pride ourselves on the long lasting relationships we have built with our clients. We offer all types of industrial electrical solutions to our clients across Sydney. Especially on the Northern Beaches, North Shore and Eastern Suburbs.
We understand that industrial electrical services require a lot more than simple wiring and lighting installation, repairs and maintenance. We handle all electrical contracting requirements and project and facility management services for new projects, repairs, installations, upgrades or retrofits. We understand the regulatory, safety and quality assurance requirements for industrial buildings.
Relax and allow your LME professional & qualified electricians to provide for you, the best electrical contract work in Sydney.
Industrial Electrical Services offered by LME:
Lighting
Safety
Office Cabling
Switchboard Upgrades
Data / Telephone
Exit / Emergency
Factory / Warehouse Lighting
Power
Disconnect / Reconnect