[wpo_block_heading title="Residential Electricians" heading_style="v13″ font_color="#000000″]
[/wpo_block_heading]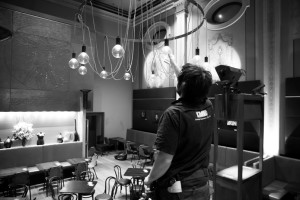 LME has a team of residential electricians who specialise in power and lighting repairs; installations and rewiring; electrical work during renovations; electrical work for construction of new buildings; disconnections and reconnections and more.
At LME we understand that you require a reliable electrical contractor to install, repair and maintain the electrical component of your home, often as a matter of emergency. We have a team of experts who are specialist residential electricians on North Sydney. We make sure your residence is not hampered by ongoing electrical works regardless of the circumstances. We can provide you with regular safety inspections and work with you to save money on your electricity bills with ideas and solutions for energy saving and sustainability. As is the case with all of our work, safety, efficiency and honesty are our main priorities. For families with young children safety is even more of a priority, so we can offer you advice on how to keep everybody safe from electricity.
We offer all types of strata electrical solutions to our clients across North Sydney.
Relax and allow your LME professional & qualified electricians to provide for you, the best electrical contract work across North Sydney.
Residential Electrical Services offered by LME:
Power
Garden / Pool / Outdoor
Lighting
Switchboard Upgrades
Renovations
Safety
New Builds
Telephone / Data / Television
Disconnect / Reconnect
Appliances / Hot water